Our school opened in 2003 to service the needs of the rapidly expanding north-west sector of Sydney known as 'The Hills' shire. 

Kellyville High School was built as a school for the new millennium, completely different in design to schools built in the fifties, sixties or later. The school in design is very different from older schools with an emphasis on natural light, space and a technology backbone through the school to allow for expansion.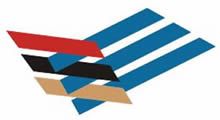 Our Crest
Our school crest was designed by Shaun Galloway, a local resident and businessman. In designing a crest for this new school, they needed something to look to the future rather than the past, and therefore sought something fresh, colourful with a future orientation.
The crest design reflects symbolically the entry into one stage of development and the exit into the next part of life. The colours chosen are those from the local area of Kellyville community, particularly the two original feeder schools of Kellyville PS and Beaumont Hills PS.
Our Values
Our school was built on the three founding principles of Learning, Excellence and Integrity. When students come to Kellyville HS they enter a specific and crucial stage of life's journey. We aim to develop in our students the skills, knowledge and strength that they need to successfully embark on the next part of their journey, no matter what pathway they take. The founders had the foresight and strength to promote the building of Kellyville HS as a 7 to 12 comprehensive, co-educational high school. It is our intention to ensure that we live up to those aspirations and promote strong core values in students for life.